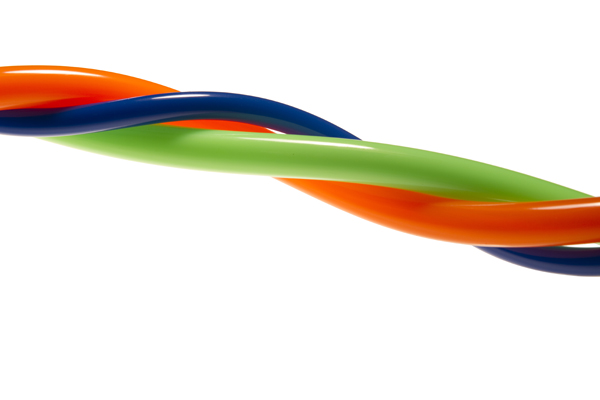 Flexible plastic tubing is available in numerous material options, depending on your application needs. The specific flexibility of the plastic is dependent on the type of material the tubing is manufactured from, PVC and polyurethane being the most flexible options. Flexible polyurethane tubing and flexible PVC tubing can be used to transfer liquids, while preventing unwanted kinking and incomplete fluid transfers.

Freelin Wade has manufactured high-performance flexible plastic tubing for over 30 years. As a trusted thermoplastics manufacturer, we supply industries with the polyurethane, nylon, PVC, and polyethylene tubing needed for a wide range of application uses.

Contact us
or call us at
888-373-9233
for more information regarding our flexible tubing options.
Flexible Polyurethane Tubing
Freelin Wade's advanced quality flexible polyurethane tubing is outstandingly flexible with a superior memory and is resistant to chemicals, kinks, abrasions alike. Polyurethane tubing offers you an abrasion-resistant flexible tubing option resistant to chemicals with low gas permeability. We offer highly versatile, flexible PU tubing in a range of sizes, configurations, and hardness levels.
Colored & Clear Flexible Polyurethane Tubing Sizes
Colored & Clear PUR Tubing Styles
Flexible PVC Tubing
PVC flexible tubing offers an economical solution, while providing a strong, lightweight tubing structure that is also abrasion resistant. Clear PVC tubing is manufactured to withstand a wide range of fluids including chemicals, gases, and numerous liquids. Our PVC tubing options meet regulatory standards, providing you with a translucent way to monitor fluid flow.
Some of the added benefits of flexible PVC tubing, include:
Smooth, polished inner wall prevents sediment accumulation
Chemically compatible with most gases, fuels, oils and low-grade acids
Cost-effective alternative to overengineered solutions
Translucent for easy monitoring of fluid flow
Phthalate-, latex- and BPA-free
Resists chemicals
Resists oxidation
Resists contamination
Flexible Nylon Tubing
With the ability to withstand high temperatures and pressures, nylon flexible plastic tubing is the ideal solution for applications where media and/or environmental conditions make polyurethane tubing impractical. It is often used for gas sensing, suspension lines, fuel and oil transfer lines, lubrication lines, refrigeration and coolant lines, and robotics.
Flexible Polyethylene Tubing
Polyethylene tubing is flexible, lightweight, durable, and corrosion resistant. Polyethylene tubing is an effective solution for a wide range of liquid, gas, and fluid transfer applications. PE tubing is FDA approved for food and beverage applications. Our polyethylene tubing options include, LLDPE tubing and Liquiflex-POE tubing.
Flexible Coiled Tubes & Hoses
Often called spiral hose or retractable coils, these products are a great choice for cleaning up your workspace. Coiled hoses are reinforced with a braided thread that is embedded in the walls of the hose while, coiled tubing is not reinforced and can be used with barb or push to connect fittings.

We have plenty of stock items to choose from and produce a customized coil with your specific dimensions. Some of our flexible coiled tube options include:
Flexible Metric Plastic Tubing
Freelin Wade's metric coils are made using our Fre-Thane® 95A polyurethane material. These coils are amazingly tough and resistant to abrasion, overstretching, kinking and repeated flexing. Many of Freelin Wade's tubing and hosing products are available in metric options. Flexible metric plastic tubing options include:
Additional Flexible Plastic Tubing Products
Flexible Jacketed Tubing & Bundles
Freelin-Wade's Jacketed Tubing and Bundles provide an ideal way to color code pneumatic systems in a neat, flexible package. Save time over spiral wrapping or tie wrapping your flexible tubing with this jacketed bundling method.
Flexible FEP Plastic Tubing
Flexible Fluorinated Ethylene Propylene (FEP) is a smart option that provides high heat resistance, chemical resistance, and affordability. FEP tubing from Freelin-Wade is available in a wide variety of packaged lengths. It is a solid alternative to Teflon tubing and can be made into self-retracting coils.
Flexible Extruded & Co-Extruded Plastic Tubing
Freelin-Wade designs and manufactures extruded plastic tubing for a variety of industries including dental, medical, food service, and more. Some of the extruded plastic products that we carry, include:
Flexible Spatter Resistant Tubing
Spatter Guard SRT (Spatter Resistant Tubing) is made from a 94V0 polyurethane resin that has been specifically formulated to resist against weld spatter without the need of an outer jacket. Spatter guard is resistant to oils, greases, heat, aging, ultra violet light, and is silicone and halogen free. And because it is Polyurethane, it is kink resistant, abrasion resistant, and it can also be bonded and formed into retractable coils.
Custom Flexible Tubing Capabilities
When standard flexible tubing won't do, we offer custom flexible tubing options. We can manufacture custom flexible plastic tubing in the material, sizes, profiles, and colors that meet your exact specifications. Our custom flexible tubing capabilities offers you a cost-effective way to get the plastic tubes you want with the specification requirements you need. We also have flexible rubber tubing options available.
Order Flexible Plastic Tubing from a Trusted Tubing Manufacturer
Contact us for more information regarding our numerous flexible plastic tubing options, including flexible polyurethane tubing, flexible PVC tubing, flexible coiled tubing, flexible nylon tubing and more.