Chemical Resistant Tubing
Flexible chemical resistant tubing provides advanced protection against a wide range of chemical components and solvents, including ketones, acids, bases, alcohols, and salts. Freelin-Wade's technologically advanced chemical resistant tubing provides high quality protection in numerous environments and applications.
Contact us
for more information regarding our flexible solvent resistant tubing options, or call us at
888-373-9233
and we will gladly assist you with any chemical resistant tubing questions that you may have.
Chemical Resistant Plastic Tubing Options
At Freelin-Wade, we provide numerous chemical resistant tubing options to match your specific application needs. Our experts will direct you to the flexible tubing product that is specifically designed for your chemical application. For more detailed information on the types of chemicals that our chemical resistant tubing protects against, view our
plastic tubing chemical resistance chart
. Freelin-Wade offers the following tubing options: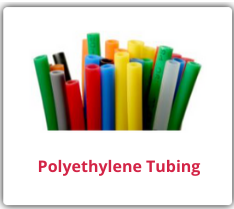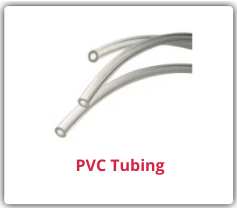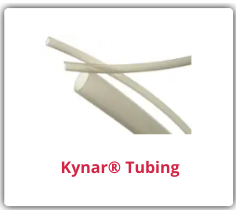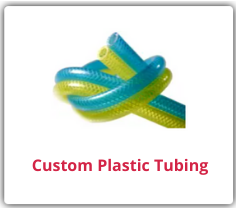 FEP Chemical Resistant Plastic Tubing
FEP tubing
is designed with enhanced chemical resistance with advanced gas and vapor permeability properties and excellent UV transmission ratings. FEP delivers a combination of high heat resistance, chemical resistance and affordability, Fluorinated Ethylene Propylene (FEP) is a smart option that offers an abundance of beneficial features. FEP tubing from Freelin-Wade is available in a wide variety of packaged lengths, Key benefits include:
Close to no moisture absorption
Easy to clean
Ideal for food contact applications
A wide temperature range means that it can be used in harsh environments where you may have never considered plastic tubing before
Flexibility that makes it is easy to install in nearly any application
An economical alternative to Teflon® tubing
FDA approved
Class VI compliant
Polyethylene Chemical Resistant Tubing
Polyethylene
is one of the most common tubing material in the world. Freelin-Wade's LLDPE (linear low density) tubing has superior environmental stress crack resistance compared to to the standard LDPE (low density) products. LLDPE tubing is flexible, lightweight, durable and corrosion resistant plastic that can be used for a wide range of liquid, gas, and fluid transfer applications. Some of the direct benefits of utilizing LLDPE tubing for your next project, include:
Enhanced chemical resistance
Impermeable to gas and moisture
Resists cracking
Flexible
Puncture resistant
FDA approved
PVC Chemical Resistant Tubing
Poly-vinyl Chloride (PVC)
is possibly the most versatile product from the
chemical industry
. It's used extensively in construction from siding, to wire insulation, to window frames to pipe. With the addition of a plasticizer, the compound becomes quite flexible and an excellent material for clear tubing. Freelin-Wade's non-reinforced tubing is produced from resisn that contain no phthalates! PVC tubing is lightweight, extremely flexible, and has other beneficial qualities including:
Chemical resistant
Translucent for easy monitoring of fluid flow
Gamma and EtO sterilizable
Smooth, polished inner wall prevents sediment accumulation
Chemically compatible with most gases, fuels, oils, and low-grade acids
Securely grips barbed fittings
FDA approved
Class VI compliant
Nylon Chemical Resistant Tubing
Chemical resistant nylon plastic tubing
(polyamide tubing) can withstand higher temperatures and pressures than many other types of chemical resistant tubing. The unique material structure of the nylon plastic tubing allows it to maintain exceptional chemical, abrasion, impact, and moisture resistance and dimensional stability. Additional benefits include:
Chemical resistance
Stress-cracking resistance
Smaller bend radius
Temperature resistance
Kynar® PVDF Chemical Resistant Tubing
Kynar®
is the ideal option for chemical resistance applications that do not require heat resistance. Kynar possesses excellent resistance to a wide range of chemicals and is the perfect tubing option for a variety of applications requiring an odorless and tasteless tube. Chemical resistance advantages include:
Resists numerous chemicals
Sterilizable by gamma radiation
Resists fungal growth
Low out-gassing
FDA approved
Class VI compliant
Custom Chemical Resistant Tubing Options
While standard plastic tubing comes in pre-made dimensions and shapes,
custom tubing
provides greater utility. By customizing the material, size, and profile, plastic tubes become more efficient, cost-effective, and versatile. Freelin-Wade is also the industry's fastest
custom color
producer. We offer 28 standard colors and are able to
custom match or create any color
your project requires by simply using any Pantone® color or a color swatch.
Contact Freelin-Wade for Chemical Resistant Tubing Products Today
Contact us
for more information regarding our advanced solvent resistant tubing options, or call us at
888-373-9233
and we will gladly answer any questions that you may have. Freelin-Wade is your trusted resource for high quality chemical resistant tubing products.