FDA-Compliant, Food-Grade Plastic Tubing
Need some FDA approved PVC for the lines in your beverage dispensing tower? Do you need food grade polyethylene for that commercial kitchen? Need some tubing that is safe for drinking water? At Freelin-Wade, we have all that and more.
For more than 30 years, customers in the food and beverage industry have looked to Freelin-Wade to help solve their specific tubing requirements. Whether you are in need of something that is FDA, NSF51, or NSF 61 compliant, we can surely offer a solution!
Below are links to some of our most popular tubing for the food and beverage industry:
Milking Parlors Product Recommendations

---
Dispensing Product Recommendations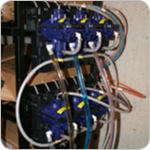 Poly-vinyl Chloride (PVC) Kynar®
---
Air Lines Product Recommendations
Polyethylene LLDPE Polyurethane Nylon
---
NSF51 or NSF61 Product Recommendations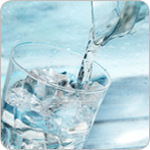 Liquiflex® Polyurethane Polyethylene LLDPE




These are just a few examples of what we have and where it fits. Because we've been serving the food and beverage industry for more than 30 years, we have a solid understanding of the intricacies of food manufacturing and the challenges you face every day.
FDA Compliance
At Freelin-Wade, we understand that if you're not able to maintain compliance with FDA standards, you'll lose your business – that's why we guarantee that our tubing meets regulatory standards such as:
USPVI
NSFSI
REACH
RoHS
NSF61
Pthalate- free requirements
Contact Freelin-Wade
Don't see exactly what you are looking for? Just give us a call at 888-373-9233. Our professionals are always happy to help you with your exact needs!