Industry Standards and Considerations for Medical Tubing
Plastic tubing
is used for various non-invasive medical and laboratory applications and is required to meet specific standards based on abrasion resistance, flexibility, hardness and durability.
Performance considerations for medical tubing:
Bend radius to measure flexibility and resistance to kinking that can cause equipment malfunction
Pressure rating to determine how much pressure the tube can withstand
Temperature range to determine compatibility with your operating environment
Maximum vacuum pressure to determine how much pressure can be created in the tube
Sizing, including inner diameter, to ensure the tubing will properly fit the connectors for your hospital equipment
Freelin-Wade plastic tubing
is offered in several material types and in standard and
coiled options
for use in
pneumatic
or fluid applications. Our larger, "industrial" extruding equipment, with line speeds of more than 200ft per minute may benefit your pricing requirements. As you can imagine, with these line speeds our tolerance and size range is not as small as a typical medical extruder.
Please note, our tubing is not manufactured in a "clean room" environment and therefore, is for non-invasive applications only and is not approved to be used inside the human body.
Contact us
to learn more.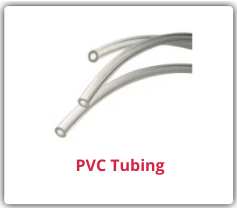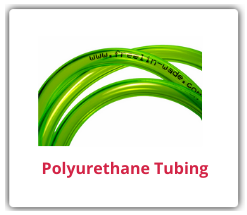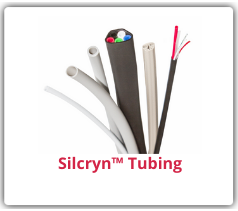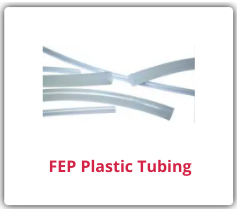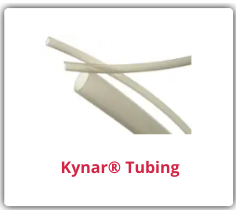 Plastic Tubing as An Alternative to Using Hoses for Pneumatic Systems
Hospitals utilize pneumatic systems for a wide range of applications including operating hospital beds, blood pressure cuffs, pressure cuffs for therapy, and others. Using plastic tubing instead of
reinforced hoses
can save money while providing you with durable and reliable pneumatic function.
General Applications for Medical Tubing and Sleeves
Non-invasive catheter cable sleeves
Microdermabrasion
Laboratory testing and equipment
Circulating water through cooling vests and blankets
Pneumatic Plastic Tubing for Hospital and Therapy Equipment
Pneumatically operated hospital beds
Negative pressure wound therapy
Massaging cuffs for sports injuries
Tourniquets
Common Materials for Medical Plastic Tubing
Many of the plastic tubing materials we offer have high tensile strength while remaining flexible, and feature resistance to moisture, chemicals, and low or high temperatures.
Poly-Vinyl Chloride (PVC)
The addition of plasticizers makes PVC incredibly flexible and a great option for clear tubing.
Poly-vinyl chloride
medical tubing is free of BPA, latex and phthalates and can be sterilized via Gamma or EtO methods. It resists abrasion, tearing and contamination, and has a smooth interior and exterior to prevent sediment accumulation. PVC is flexible enough to bend around equipment and is suitable for use with pneumatic systems or water-based applications.
Recommended uses: Air beds, pressure cuffs, blood pressure cuffs, laboratory equipment, dental equipment.
Polyurethane
This highly flexible tubing material is available in varying levels of hardness and resists kinks, cracking and abrasion that can lead to problematic leaks.
Polyurethane
medical pneumatic tubing also has excellent memory and resists fungus, chemicals, water and oil. Polyurethane hoses and coils are also available.
Recommended uses: Air beds, pressure cuffs, blood pressure cuffs, laboratory equipment, dental equipment.
Silcryn™
Silcryn™
is a specialty material that looks, feels and performs like silicone or rubber, but is less costly. It is smooth and flexible with a satin finish and can be used for cable sleeves and jacketing, or as tubing for non-invasive applications. It glides easily over other tubing and surfaces, so there is less worry about the tubing catching on equipment or causing discomfort.
Recommended uses:
bundling tubes
and cables for hospital, laboratory and dental equipment.
FEP
FEP
is a flexible material that provides high thermal stability, high resistance to heat and is chemically inert to most chemicals and solvents. It has almost no moisture absorption, is easy to clean and provides electrical insulation properties.
Recommended uses: laboratory
Kynar®
Kynar®
tubing provides high resistance to UV light and radiation, and a wide range of chemicals including acids, alcohol, and chloride. It is also non-flammable, resists fungal growth and can be sterilized via Gamma Radiation, autoclave or Ozone.
Recommended uses: laboratory
Request Additional Information About Medical Plastic Tubing
Contact us
to learn more about medical tubing options or to discuss your custom plastic tubing requirements. Freelin-Wade can also provide a certificate of conformance and medical certificates for compliance upon request.